Q&A: Facebook public policy director Mia Garlick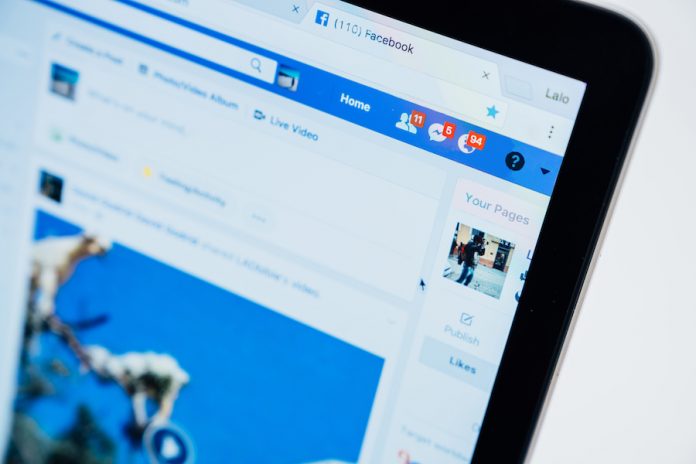 Facebook has not had an easy start to the year. It has faced a data privacy scandal that many say undermined the integrity of democratic elections. In Myanmar it was accused of not doing enough to stem incendiary messages and misinformation that incite violence.
But a glance at the books reveals a different story. The company this week posted record revenues for the first quarter of 2018, turning over US$11.97 billion from the first three months of the year, up 49 percent from the previous year. Its daily active users rose to 1.45 billion (48 million more than the previous quarter) and monthly active users to 2.2 billion.
Facebook is a major communications system and source of information in Myanmar. Facebook chief executive Mark Zuckerberg's claims that the site's tools detected and stopped a false letter stirring religious tension were dismissed by activists, who said they were the ones who flagged the letter–the "systems" Zuckerberg was referring to.
This alleged overreliance on third parties to detect harmful content was one of several points Myanmore raised in an email interview with Facebook public policy director Mia Garlick.
"We don't want Facebook to be used to spread hatred and incite violence, and we are working hard to combat this type of content," she said. Figures and groups notorious for their inflammatory rhetoric such as nationalist monk Wirathu and Ma Ba Tha have been banned from the site.
"We have also increased the number of people across the company working on Myanmar-related issues," she said, adding an example of the company's work with the Panzagar initiative. But concerns are still being raised about a dearth of concrete details on the number of staff working on Myanmar-related issues, an absence of bricks and mortar presence in Myanmar, and systems that leave hate speech lingering on the site for too long.
Read below for the full interview:
Facebook accounts for over 85 percent of all Internet traffic—many users don't search or view other web pages. How has the responsibility attached to this position affected its decisions made in the country? And does Facebook plan to encourage users to explore other sites?
We see amazing stories of people using our services to connect with friends and family, start a business, or champion an important cause every day. We have seen the positive use of our services in response to the 2015 flooding and were proud to donate US$450,000 to match the public funds raised by the Facebook community to help people impacted by the floods. We've seen farmers use it for vital updates on farming techniques and weather updated, and women entrepreneurs start a business from home.
We've also seen it used to heighten awareness on important public health issues. In 2017 we worked with PSI Myanmar to run a public health campaign that reached more than 3 million people to remind them about the importance of handwashing—a key flu prevention behaviour—in the lead up to the flu season.
Our job at Facebook is to help people in Myanmar make the greatest positive impact while mitigating areas where technology and social media can contribute to divisiveness and isolation.
We take this responsibility very seriously and have been working to promote the responsible use of our services in Myanmar for over five years. We want the 18 million people in Myanmar on Facebook to have a safe and positive experience.
We don't want Facebook to be used to spread hatred and incite violence, and we are working hard to combat this type of content. We have invested significantly in technology and local language expertise to help us swiftly remove hate content and disable the accounts of people who repeatedly violate our hate speech policies, and we've worked with local experts in Myanmar to help us develop relevant safety resources and counter-speech campaigns.
Specifically, our work has been focused on:
Policies—removal of hate speech and repeat offenders: We have clear rules against hate speech and harassment and fake accounts. We don't accept them, and we work hard to keep them off our platform. Our Community Standards prohibit hate speech that targets people based on their race, ethnic identity or religion. We remove violating content when it's reported. We have also designated several hate figures and hate organisations in Myanmar. These include Wirathu, Thuseitta, Ma Ba Tha, and Parmaukkha. This means they are not allowed a presence on Facebook, and we will remove accounts and content which support, praise or represent these individuals or organisations.
People—more Myanmar dedicated resources: In the past two years, we have added dozens more Burmese language reviewers to handle reports from users across our services. We have also increased the number of people across the company working on Myanmar-related issues and we now we have a special product team working to better understand the specific local challenges and build the right tools to help keep people there safe.
Products—tools and technology to help detect and remove content and accounts that violate our policies: We have improved the way we detect fake accounts on our service—including ones that are hard to spot. Specifically, our technology is able to more effectively recognize fake accounts more easily by identifying patterns of activity—without assessing the content itself. For example, our systems may detect repeated posting of the same content or an increase in messages sent.
Partnerships—digital literacy education with local partners: We launched a localized version of our guidelines to educate new users on how to use Facebook responsibly in 2015. Since then, we've rolled out several education programs and workshops with local partners to update them on our policies and tools so that they can use this information in outreach to communities around the country. One example of our education initiatives is our work with the team that developed the Panzagar initiative to develop the Panzagar counter-speech Facebook stickers to empower people in Myanmar to share positive messages online. We also recently released locally illustrated false news tips, which were promoted on Facebook and in consumer print publications. We have a dedicated Safety Page for Myanmar and have delivered hard copies of our local language Community Standards and safety and security tips to civil society groups in Myanmar who have distributed them around the country for trainings.
There's more work to do. Here's what we are working towards:
Building new tools: People often ask, 'can't artificial intelligence solve this?' Technology will continue to be an important part of how we try to improve. We are, for example, experimenting with ways to filter the most obviously toxic language in comments so they are hidden from posts. But while we're continuing to invest in these promising advances, we're a long way from being able to rely on machine learning and AI to handle the complexity involved in assessing hate speech. We need to approach this carefully.
Trusted reporting network: We are looking into how we more easily scale reporting from organisations dedicated to reporting harmful content on Facebook.
Addressing dual font issues: One of the technical challenges we face in building better automation tools to tackle abuse on our platform in Myanmar is dual fonts. Hence, we are exploring ways to support more consistent use of fonts and font convertors in Myanmar. We have already built a Zawgyi-Unicode convertor but we know it needs to be improved to be of greater practical use.
Digital literacy programs: We will continue to work with local partners to develop and deliver programs that educate people across the country about online safety and security. Our goal is to reach all of the 18 million people in Myanmar who use Facebook regularly, and new users who come online.
Where and when will Facebook set up its office in Myanmar?
We've been working to promote the responsible use of our services in Myanmar for over five years, working with partners on the ground to run valuable initiatives, such as digital and news literacy programs, local-language education on our Community Standards, and counter-speech to help encourage a positive dialogue on Facebook.
We also have teams of people—from community operations to product, safety, security, integrity and policy, including Myanmar language speakers—all working to ensure that our services have a positive impact in Myanmar, regardless of where they are based. The global nature of these teams actually means they are better positioned to respond to issues 24/7, as well as receiving constant training and up-skilling.
How many Myanmar-language content reviewers are currently monitoring Facebook for hate speech? And how many more will be enlisted this year?
We have various teams, including community operations, product, safety and security, programs and small business support, around the world, who have dedicated teams working on Myanmar. This includes people who speak Burmese.
On our community operations, that reviews all reports of content that violates our policies and removes them, we have teams all over the world who handle community reports 24/7, across multiple timezones. These include people who speak Myanmar language and understand local context, and content specialists in areas such as child safety, hate speech and counterterrorism. For this reason, it's hard to define a specific number of people who work on specific countries, as this fluctuates depending on the type of content that's being reported. All reports are reviewed, and directed to the people and teams with the right subject matter, language and cultural expertise to best assess them. The location of these teams is designed to provide the best possible infrastructure and environment for our reviewers to make accurate decisions, and so we can have round the clock support.
What kind of tools are they creating to help stem the violence here?
We also have safety and security teams who focus on building tools and technology that can help keep our community safe. A few examples:
Protecting the integrity of activity on Facebook: Protecting authenticity is an ongoing challenge—one that requires vigilance and commitment. Staying ahead of those who try to misuse our service is a constant effort led by our security and integrity teams, and we know this work will never be done. We build and update technical systems every day to make it easier to respond to reports of abuse, detect and remove spam, identify and eliminate fake accounts, and prevent accounts from being compromised. This work also reduces the distribution of content that violates our policies as well as other deceptive material, such as false news, hoaxes, and misinformation.
Automated systems to stop the spread of certain types of content that very clearly violate our Community Standards. For example, we use automation to recognize and stop spam attacks, including commercial spam or links to commercial pornography sites. As technology improves, we will continue to look carefully at other ways to use automation. Of course, a lot of the work we do is very contextual, such as determining whether a particular comment is hateful or bullying.
We have integrated Photo DNA, a technology that scans images and flags known child exploitative imagery so we can quickly remove such content.
If you see a profile, Page or piece of content that you feel doesn't belong on Facebook, you can easily report it by clicking the "Report" link at the top, right-hand corner. We have teams who work on making our reporting tools easy-to-use, and building products that help keep our community safe. Some examples:
Last year, we introduced news tools to prevent harassment on Facebook and in Messenger. These tools include features that:
In 2017, we introduced new tools to help people when intimate images are shared on Facebook without their permission. When this content, often referred to as "revenge porn," is reported to us, we can now prevent it from being shared on Facebook, Messenger and Instagram. This is part of our ongoing effort to help build a safe community on and off Facebook. In 2016 we expanded the availability of our latest suicide prevention tools globally
What other languages spoken in Myanmar will Facebook allocate content reviewers for?
We currently have teams reviewing content in over 40 languages, including Myanmar language and are always looking to increase the number of local language experts to help us review content swiftly.
What will Facebook do to prevent the spread of disinformation on its site in Myanmar?
In preventing the spread of misinformation, our first line of defense is going after fake accounts, which are the source of much of this content. We explicitly prohibit people from setting up accounts using fraudulent identities and we've developed automated systems to identify and quickly remove these accounts.
A lot of false news is financially motivated, with spammers masquerading as legitimate news publishers, and posting hoaxes that get people to visit to their sites, which are often mostly ads. An effective approach to fight false news is therefore to remove the economic incentives for traffickers of misinformation. Some of the steps we're taking include:
Applying machine learning to assist our response teams in detecting fraud and enforcing our policies against inauthentic spam accounts, updating our detection of fake accounts on Facebook, which makes spamming at scale much harder.
When thinking about how to promote informed discussions in the region, it's important to distinguish between the things that Facebook can and should address—and the things that we can't, and shouldn't. We don't take down content based on our own determination of what is true and false. The feedback we receive from our community and from local experts is that they don't want us making such calls, either.
In Myanmar we are working with local safety experts and civil society to help address false news and misinformation. We: Worked closely with First Draft, a non-profit dedicated to improving online literacy skills, to launch a nationwide program in Myanmar last April at the top of millions of people's News Feed that offered tips on spotting false news.
Developed an illustrated and localized education campaign in print media and online to promote these same tips. These have been seen over 2.5 million times on Facebook and appeared over 21 times in local consumer publications.
We convene an APAC News Literacy working group each year, which brings together over 40 experts from newsrooms, publishers, platforms, education institutions and non-profits across the Asia Pacific, including representatives from Myanmar to gain a deeper understanding of the issues and concerns around false news.
How will Facebook identify fake accounts in Myanmar? And how will it prevent the presence of those continually creating fake accounts and spreading hate speech on its site?
We build and update technical systems every day to better identify and remove inauthentic accounts, which also helps reduce the distribution of material that can be spread by accounts that violate our policies. Each day, we block millions of fake accounts at registration around the world.
Our systems examine thousands of account attributes and focus on detecting behaviors that are very difficult for bad actors to fake, including their connections to others on our platform.
By constantly improving our techniques, we also aim to reduce the incentives—such as financial incentives—for bad actors who rely on distribution to make their efforts worthwhile.
More on how we have improved our detection of fake accounts here: https://www.facebook.com/notes/facebook-security/improvements-in-protecting-the-integrity-of-activity-on-facebook/10154323366590766/
How will you measure what counts as abuse and hate speech?
There is no place for hate speech or content that promotes violence on Facebook—our policies are clear and unequivocal on that—and we work hard to keep it off our platform.
We have invested significantly in technology and local language expertise to help us swiftly remove hate content and people who repeatedly violate our hate speech policies. Improving our language capabilities is also helping us be more equipped to review content with local nuance and context. Our recent Hard Questions blog outlines the importance of this context when reviewing content on the platform.
We've also worked with experts in Myanmar for several years to develop safety resources and counter-speech campaigns. This work includes a dedicated Safety Page for Myanmar, a locally illustrated version of our Community Standards, and regular training sessions for civil society and local community groups across the country. Of course, there is always more we can do and we will continue to work with local experts to help keep our community safe.
In Myanmar you can buy a ready-made Facebook account which comes with pre-liked pages (mainly news outlets) for a couple of US dollars. What is Facebook's stance on this popular arrangement?
Facebook takes authenticity very seriously. We have always believed that Facebook is a place for authentic dialogue. Likes created by fake accounts or people without real intent are bad for people on Facebook, advertisers and Facebook itself. We have a strong incentive to aggressively go after the bad actors behind fake likes, because businesses and people who use our platform want real connections and results.
We work hard so that most people on Facebook don't encounter this sort of thing at all. Even so, we continue to adapt and improve the methods we use to prevent fake likes because scammers are constantly evolving and testing new methods to try to get around our spam prevention systems.
In recent years, we've continued to make progress in these areas. We made it significantly more difficult for people to sell fake likes on Facebook, and developed sophisticated systems to help block automated programs (or "bots") from trying to create fake accounts. Overall, our security systems run in the background millions of times per second to help block suspicious activity. By constantly improving our techniques, we also aim to reduce the financial incentives for spammers who rely on distribution to make their efforts worthwhile. But we know we have to keep getting better.
We're happy with the amount of choices you may have at your disposal https://www.football-shirtssale.com/ with our 'design your individual' software, but we're also dedicated to offering high quality grownup football uniforms which are both comfortable and durable. I have tried factories in each Thailand and China to manufacture buy cheap football kits sportswear, health clothing and football shirts for my on-line store and profitable brand. Contact, flag or intramural play, Power Picture has you Manchester City Home Football Shirt 2018/2019 lined with custom football t-shirts, shirts and more. We're proud of the standard shirts from Manchester City Away Football Shirt 2018/2019 our on-line retailer, so take a look for your self and be one step closer to kitting your club Manchester City 3rd Away Football Shirt 2018/2019 out with stylish and comfy clothing. We acquired black A4 shirts with golden yellow cheap Liverpool football shirts design for our flag football workforce. It's time to get ready with trendy customized football hoodies and customized womens shirts. Whether or not you're heading Liverpool Home Football Shirt 2018/2019 to the big recreation or simply wish to wear your loyalty on your chest, the very best number of Navy t-shirts, tank tops, and more is correct here on the official Navy Store Liverpool Purple Away Football Shirt 2018/2019 the place your buy supports Navy Athletics. The Boombah INK 7 on 7 Soccer Extremely Efficiency Quick Sleeve Compression shirts includes a superb minimize Extremely Efficiency blended knit fabric that gives an incredible Liverpool 3rd Away White Football Shirt 2018/2019 compression fit with locked-down protection.
At Cisco Athletic, we create and manufacture youth and grownup flag football shirts to outfit cheap Tottenham Hotspur football shirts flag football gamers with quality gear whereas on the sphere. Regardless of whether or not you want customized lengthy-sleeve or short-sleeve shirts or shirts, sweatshirts Tottenham Hotspur Away Football Shirt 2018/2019 or jackets for men , women or your youth football team, flock or flex print – with our online software Tottenham Hotspur Home Football Shirt 2018/2019 it takes simply 4 simple steps to design your staff gear.
Customized football shirts products are most popular in North America, Western Europe, and Oceania. Following custom Tottenham Hotspur 3rd Away Football Shirt 2018/2019 group shirts on your reference. With our straightforward to make use of 'design your own' instrument you possibly can create gorgeous men's custom football shirts that Everton home Football shirt 2018/2019 will final you for years to come back. Pink Lily's cute football shirts are available many fabulous colors and styles, so discovering a tee that's completely in sync with your fashion and pays homage cheap Real Madrid football shirts to your favourite sport is straightforward.
---
---