Eight Tourist Attractions That You Must See in Yangon
Yangon is often the first stop for foreigners visiting Myanmar. It is the former capital, the most populous city, and the largest commercial hub in the country. As a developing urban center it is changing quickly and becoming a more international city day by day, but it is still rich in culture and offers sightseers adventure, traditional themes, colonial buildings and a host of other interesting things to see and do.Here are some suggested places to visit while in Myanmar's No. 1 city.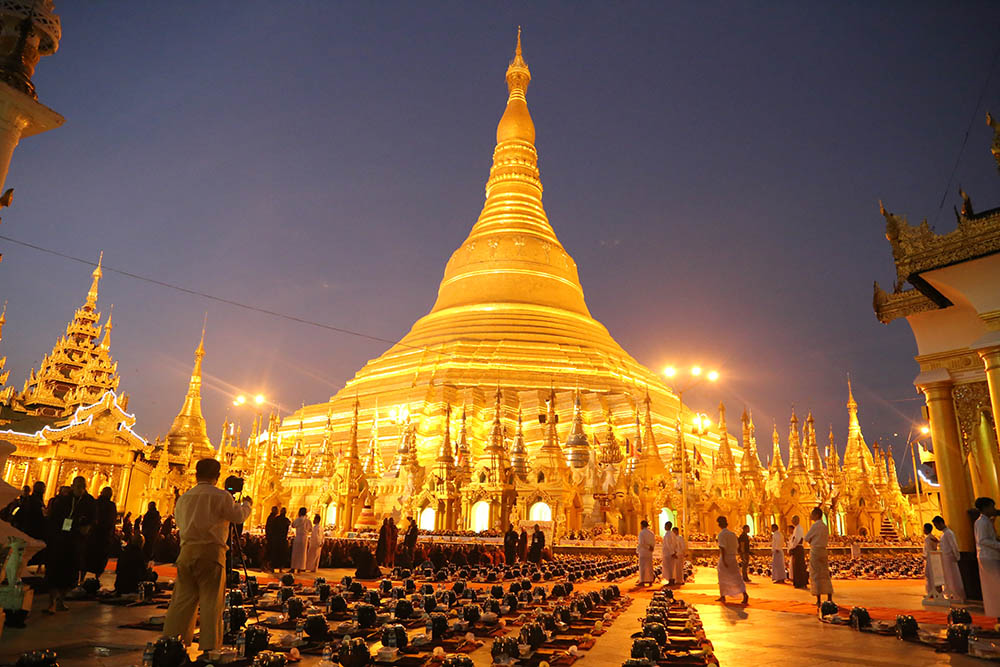 Shwedagone Pagoda
It's said that you haven't really been to Yangon unless you visit the world famous Shwedagon Pagoda. The golden pagoda, built more than 2,600 years ago, is the most famous temple in Myanmar. It has four main stairway entrances with each one leading you to the pagoda's platform. When you reach the upper level, your breath will be taken away and you will feel absolutely peaceful.
Early in the morning or in the evening at around 6pm are the perfect times to visit. Please note that revealing clothes are prohibited and that shoes aren't allowed to be worn in the pagoda area. The pagoda is open daily from 4am to 10pm and foreigners need to pay an entrance fee of kyat 10000.
---
Yangon Secretariat
The 120-year-old Ministers' Office, also known as the Secretariat Building, is one of the most iconic buildings in Yangon. This historic building sits in the middle of the city and it is the place where General Aung San and another six cabinet ministers were assassinated on July 19, 1947.
The Secretariat Building has been closed for several years and is currently undergoing renovations although members of the public can still take a one-hour guided tour, from Monday to Friday. You can spend your afternoon studying this important place in the history of Myanmar although bookings are required. The designated visiting times are 9:30am, 11:30am, 1:30pm, 3:30pm on weekdays and at 9:30am on Saturdays. Tours can be booked at www.thesecretariat.com and +959 456 883 044.
---
U Thant House
U Thant was a Myanmar diplomat who served as the third Secretary-General of the United Nations from 1961 to 1971. During his tenure, he helped defuse the Cuban missile crisis, which had brought the United States and the Soviet Union to the brink of nuclear war. He also helped end a civil war in the Congo.
He and his family lived in the two-story colonial-style house from 1951-57 when he was secretary to then Burmese Prime Minster U Nu, before leaving the country to serve as Burma's Permanent Representative to the UN in New York in 1957.
In 2012, Thant Myint-U, a historian and chairman of the Yangon Heritage Trust (YHT) and also a grandson of U Thant, renovated the house for it to be used as a museum in honor of his grandfather, as well as a centre for public events, such as lectures and seminars on issues related to the former UN secretary-general's life and work.
The home now stands as a beautifully restored place where you can learn more about U Thant and buy the books written by him as well. The house is open to the public on Friday, Saturday and Sunday from 10am to 5pm. U Thant House is located at 31 Pan Wah Lane, Kamayut Township, in Yangon.
---
Downtown Heritage Walking tour
There are still many colonial buildings in downtown Yangon that evoke the city's adventurous past. To learn more about downtown Yangon and its many historic buildings, you can stroll around by yourself or take a tour, such as the ones offered by the Yangon Heritage Trust, with a guide who will explain the history of the buildings and its streets. The tour is available only on Wednesday, Saturday and Sunday and it's USD$30 per person. The morning tour begins at 9am and the afternoon one at 4pm although please note that the tours are currently suspended and will resume in September. You can still make a reservation at www.yangonheritagetrust.org.
---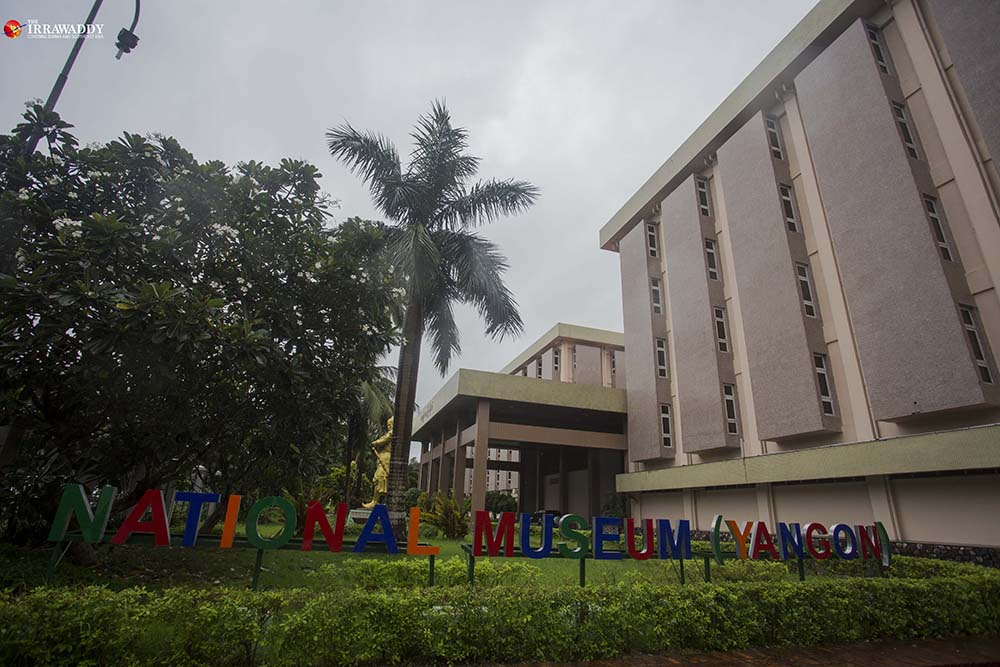 National Museum
The National Museum of Myanmar, which has been open since 1952, is a place where you can learn about Myanmar's history, art, and culture. It's a huge 5-storey building that houses ancient artifacts, works of art, inscriptions and historic memorabilia, related to the history, culture and civilization of Myanmar. The museum has a total of 14 galleries. Entrance fees are US$5 for foreigners and Kyat 500 for locals. It's located at No. 66/74 on Pyay Road, Dagon Township in Yangon.
---
Yangon Water Bus
The Yangon Water Bus is a new transportation option that started up last October. The "bus" services a 7 jetties: Bohtataung Terminal (Bohtataung Pagoda compound), Nan Thi Da Terminal (Pansodan Street), Lan Thit Jetty (Lan Thit Street), Kyee Myindaing Terminal (Kyee Myaing Kanar Road, near Zay Gyee Street), Hlaing Terminal (Hlaing Station Road, next to Shwe Padauk Fish Market), Punn Hlaing (Punn Hlaing Golf Estate) and Insein Terminal (Aung Zay Ya Bridge). The whole route takes about 3 hours to complete. There are different schedules that you can check at the Yangon Water Bus website (www.yangonwaterbus.com) before you go to one of its stops. The ticket price for a local is Kyat 300 and for a foreigner Kyat 1200. Along the way, you can see nice views of the Yangon riverside and even catch up with sunset in Yangon on the evening schedule. I strongly recommend you give this one a try while in Yangon.
---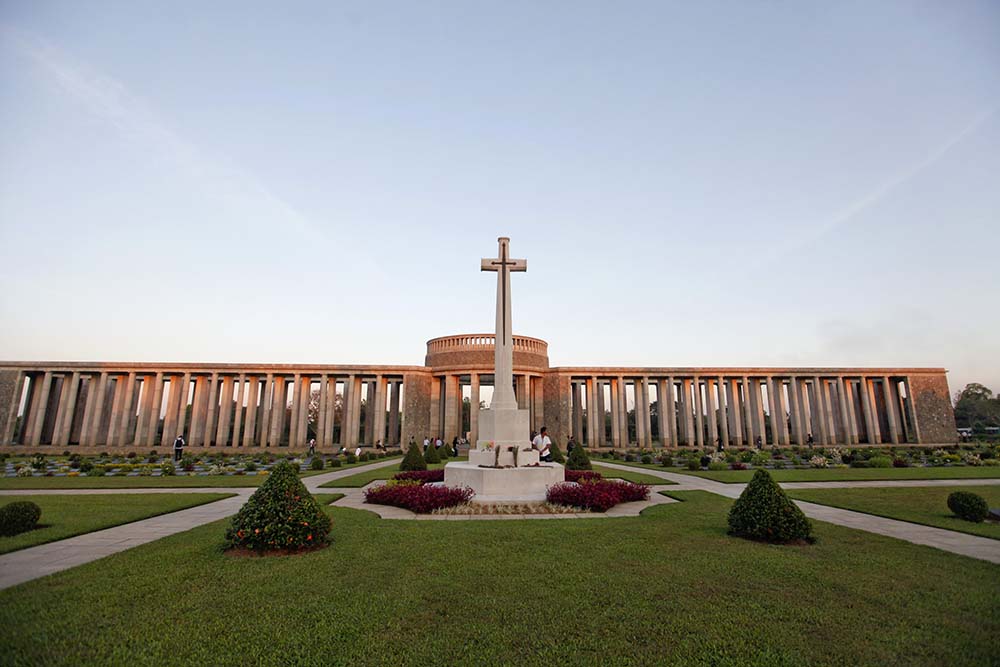 Htaukkyan War Cemetery
The Htauk Kyant War Cemetery is a cemetery for the Allied soldiers who lost their lives in Myanmar during the First and Second World Wars. The cemetery was built in 1951 and houses graves transferred from four battlefield cemeteries at Akyab (Sittwe), Mandalay, Meiktila and Bahmaw. The cemetery is located in Mingaladon Township, Pyay Road in Yangon and can be reached by bus or taxi. It takes about one hour from Yangon and it's open daily from 9 am to 5 pm. Grilled meat vendor in Chinatown. /Aung Kyaw Htet
---
Evening Food Tours
Chinatown is the best choice for an evening food tour of Yangon because you can get an experience of how local people live and eat, try a lot of street food, and a taste of Yangon's nightlife. 19th Street in particular offers an assortment of restaurants, beer shops, cheap small bars, stalls and barbecues that are a feature of this street. So, go to Chinatown and explore the local foods, grab some brews and enjoy the Yangon night!
Another eating option is Boyar Nyunt Street. It is not very far from Chinatown and the main difference is that Boyar Nyunt has more restaurants offering international cuisines such as Japanese, fast-food, Western and Korean. There are also bars there. So, you can have a proper dinner, a drink and then easily move on to your next stop in the area.
---
---