Shwe Pu Zun Cafeteria & Bakery House
Founded
Shop No 1 in 1978 at No 246/248 , Anawrahta Road, Lanmadaw Township, Yangon,Myanmar.
Shop No 2 in 2005 at No 14(A),Minnandar Road, Dawbon Township, Yangon, Myanmar.
Shop No 3 in 2010 at Oaktarathiri Township, Near Ingyin Pan Wyne, Nay Pyi Taw.
Details
Products
Bakery & Cold Drinks
Bakery
Cakes,Cookies, Bread and Pastries
Cakes
Plain Cake, Fruit Cake, Plain Marble Cake, Plum Cake, Special Assorted Cakes, US Cake, Blueberry Cake, Chiffon Cheese Cake and Cakes for different occasions like Birthday, Anniversaries etc…We have 70 kinds in , all.
Cookies
Banana Oat Cookies, Conflake Cookies, Chocolate Cookies, Ginger Cookies, Cinnamon Cookies, Nankahtaing and Cake Rusks.We have 40 kinds in, all In Nankahtaing ,we produce three special ones like Traditional , Marble and Raisin plus Cashewnut.
Bread
French Loaf, Sandwich Bread, Brown Bread, Mexican Bread, Burger Bun , Red Bean Bun and Pandan Bun.We have 35 kinds in , all.
Pastries
Chicken Puff, Mutton Puff, Kaya Puff,Sardine Croissant, Curry Croissant, Apple Danish, Cheese Danish and Raisin Roll. We have 20 kinds in ,all.
Cold Drinks
Milk-based
Ice Cream, Faluda, Domino, Ice Cream with Cream and Jam(Natt-thoke-dar), Koolfee and Fruit Jelly Ice Cream. We have 35 kinds in , all.
Fresh Fruits based
Juice. We have 15 kids in, all.
Other Bussiness
Arabica Coffee & Rubber Plantation and Mango Orchard (Sein-ta-lone) in Yatsauk Township, Southern Shan State of Upper Myanmar.
Arabica Coffee Plantation in Pyin Oo Lwin Township, Mandalay Division, Myanmar.
Arabica Coffee& Rubber Plantation in Naung Cho Township, Northern Shan State of Upper Myanmar.
Shwe Pu Zun Co,.Ltd (Head Office)
Add1: No.79, 9th street, Lanmadaw Township, Yangon, Myanmar.
Tel: 95-1-222305, 227171, 211709.
Fax : 95-1-227771

Opening Hours: 8 AM to 8PM
Website :www.shwepuzuncake.com/index.php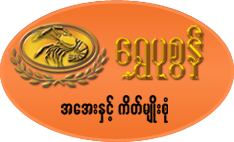 ---
---