A great place to hang on with friends or family in the evening, STEAK offers an assortment of grilled and barbecued meats and seafood with some greens on the side in a street setting.
Opening Hours
4:00 PM – 10:00 PM
Price Range
---
Mary's
 2, Mahar Baw Dhi Street, from Kyauk Kone Street, Yankin Township, Yangon, Myanmar.
Mary's is a breakfast and lunch restaurant with outdoor seating, offering friendly service and delicious breakfasts, brunch and lunch with Western and Asian dishes.
Opening Hours
Tues, Wed, Fri – 7:00 AM – 5:00 PM / Fri, Sat, Sun – 10:00 AM – 7:00 PM
---
La Seine Buffet Restaurant @ LOTTE Yangon
 B1F Lotte Yangon, No. 82, Sin Phyu Shin Avenue, Pyay Road, 6½ Mile, Ward 11, Hlaing Township, Yangon, Myanmar
USD 39++ / person
(inclusive of free flow soft drinks, Myanmar Premium Draught Beer, and Wine)
USD 32++ / person
(inclusive of free flow soft drinks)
Famed for their extensive range of fresh, delicately prepared seafood dishes, our Friday & Saturday night buffet also allows guests to sample the delights of a number of specially devised house favorites.
Exclusive Seafood Buffet hosted Every Friday & Saturday Night in our expansive modern venue on the sparkling banks of Inya Lake.
Breakfast Buffet: $19 per adult
Dinner Buffet: $29 per adult
(Sunday – Thursday)
A` La Carte Menu : Starting from $5
Opening Hours
6:00 AM – 10:00 PM
---
The Phayre's Gastronomy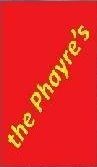 292 Pansodan Street, Beside Pansodan Art Gallery, under Pansodan Flyover, Kyauktada Township, Yangon, Myanmar
The Phayre's Gastronomy is also known as a home of revived Pegu Club cocktail next to the Panorama Hotel under Pansoedan flyover.
Opening Hours
9:30 AM – 11:00 PM
---
ORNG Kitchen
 Green Acres Residence Compound, 1 U Sein Maung Lane, Kone Myint Yeik Thar Street (Off Highland Avenue), 7miles, Mayangon Township, Yangon, Myanmar
Connoisseurs, foodies and everyone keen on experiencing a unique combination of French fine dining utilising local ingredients with a special twist should prepare themselves for an exciting, yet relaxing, evening at the city's soon-to-become-favourite summerhouse getaway just around the corner.
The restaurant, which aims to serve honest yet sophisticated food, is already well-known among Yangonites due to its unique approach to conventional dining. Orng Kitchen's ambition is to popularise fine dining and make it available for everyone who is up for a culinary adventure. Marrying East to West, Chef Orng specialises in treating locally available, seasonal ingredients with Michelin star methods of preparation. His signature dishes include a confit duck ballotine served with a fried quail egg, apple puree and balsamic reduction, as well as locally sourced mudfish and wild snails accompanied by home-made gnocchi and the chef's own beurre blanc. The menu will be subject to change depending on the availability of seasonal ingredients.
Opening Hours
12:00 PM – 3:00 PM & 6:00 PM – 10:00 PM (Closed On Monday)
---
The Public Food & Beverage
 Kandawgyi Natural Park, Mhyawsin Island, Mingalar Taung Nyunt Township Yangon, Myanmar
09 450838418, 09 252774208
This bar & restaurant located at Mhyawsin Island, Kandawgyi Natural Park where many locals people come and relax during their holidays. The place is already famous for its events and festivals celebrated too many since years after years. Here, they serve western food and asian fusion food with drinks for your evening. Their steak is only 12,000 Kyats and its worth trying!
Opening Hours
11:00 AM – 10:30 PM
---
The Loft House
This place is a home where all different culture mingle together as one, for heartwarming good times! Located on the rooftop of the building, you can try various kinds of fusion foods there. And the place is just fantastic. They decorated the whole place with the lofts and bears and fancy cute furnitures. The foods are looking delicious and just seeing them make you craving for more…
Opening Hours
11:00 AM – 2:00 AM
---
PEPPERS DINER II
 Kaba Aye Pagoda Road, Behind Golden Hill Tower, Yangon, Myanmar (Burma)
Peppers focuses mainly Asian and Western food, with their motto being "Great place for eating out with the family", with a friendly and lively atmosphere. Prices are reasonable and the favorite is the pepper-stuffed chicken (large chicken fillet in bread crumbs with a creamy sauce inside, served with carbonara and a cauliflower-potato bake) and like most other dishes, it is a very generous portion that will definitely fill you up.
Opening Hours
9:30 AM – 9:30 PM
---
ASTONS Specialities Yangon Steakhouse
 302B, HAGL Myanmar Centre (Myanmar Plaza), Kaba Aye Pagoda Road, Bahan Township, Yangon
09 772468247, 09 960949499
There is no escaping the fact that Astons is a steak restaurant. From the retro style brick wallpaper loaded with action photographs of cowboys, to the Stetsons and horns displayed behind the bar – there is a certain machismo about the place.
Opening Hours
11:00 AM – 9:00 PM
---
The Brunch Society
The Brunch Society is bringing the brunch tradition right smack into the midst of buzzing downtown Yangon, at the new Sule Plaza. All dishes are prepared by the Thai chef, who was trained in the U.S. A variety of European meals is offered, all mixed with a fusion of Asian cuisine to cater for the preferred tastes of local Myanmar people.
Opening Hours
11:00 AM – 10:00 PM
---
Mahlzeit German Restaurant
Mahlzeit offers a broad range of regional German dishes. Atmosphere is quiet and a nice place to dine with families and friends who prefer German food. A very delicious taste will serve you satisfy.
Opening Hours
11:30 AM – 10:30 PM
---
ONYX Wine Tree Restaurant
 No. 12, Bogyoke Pya Tike Street, Bahan Township, Yangon, Myanmar
A no-fuss, Korean-owned steak house set in a rustic, albeit trendy building. Popular every night, they have succulent steaks and ribs, all at a very reasonable rate. The reviews were mixed during their first weeks at the new venue but now quality is back at full standard.
Opening Hours
11:00 AM – 11:00 PM ( Mon – Sat ) & 5:00 PM – 1:00 AM (Sun)
---
Sharky's (Pansoedan Branch)
 No. 81 Pansodan Street, between Maha Bandula Road and Merchant Road, Kyauktada Township, Yangon, Myanmar
Sharky's is an institution. With 'Food and Passion' as their tagline, Sharky's has won the hearts and stomachs of Yangon's dwellers with its slow-cooked treats. Passionate about making their ingredients in-house, owner Ye Htut Win is always willing to share his experience about the food that is grown and prepared in country.
Opening Hours
9:00 AM – 7:00 PM
---
MILA NOA BAR & GRILL
 Hotel Mila Noa, 24 Mahar Bawga Street, Myaynigone Ward, Sanchaung Township, Yangon, Myanmar
95 9 502 8434, 95 1 512 522
Set on the roof of the Mila Noa Hotel, this small restaurant and bar offers a very good view of the Shwedagon Pagoda as well as over the bustling city around it. They specialise in steak and other red meats, all of which are carefully sourced and perfectly cooked. They have wines to pair it with although you could also have Drought Myanmar beer or even some hard liquor if you so wish! Their baked potatoes will get you addicted and craving for more.