Address
No.236, 7C, Yadana Street, Myay Ni Gone Condo Myay Ni Gone, Yangon., Sanchaung, Yangon
Tel: +95-9-4500 15 739 ,+95-9-421 76 3237
Website: www.schooloflogisticsscm.com
About the company
School of Logistics and Supply Chain Management (Myanmar) is located in Sanchaung, Myanmar. The company is working in Brokers, Training, Engineers, Farming, Crop consultancy, Marine ChiefEssays.Net services, Transport, Vehicle services, Shipping & Port agent business activities. Visit our company website for more information about us: http://www.schooloflogisticsscm.com If you have any questions, please contact us.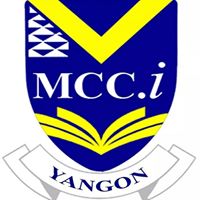 MCC Training Institute
Address
Theinhyi bazaar, Block C, Ward 3&4, Shwedagon Pagoda Road, Pabedan Tsp. Yangon, Myanmar
tel: +95-1- 245 762, 382 981
fax: +95-1- 245 758
Person in charge
U Tin Win Aung (President & CEO)
About the company
Established in 1989, Myanma Computer Co., Ltd(MCC) started as the first IT Training center in Myanmar.Subsequently, MCC branched out into the marketing of computer hardware, software and introduced system consultancy services taking outside contracts.Resulting from which,the company has built its expertise in high volume computing and data processing services. Today, MCC has grown to cover a wide spectrum of computing services spanning from Training, Software Development, Data Center & IT Services, System Integration, System Consultancy, Web Development and Sales of Hardware. Currently, MCC serves major clients in Financial Services, Government Departments, Educational Sector, Construction, Mining, Public Utilities, City Councils, and much more in other fields of businesses.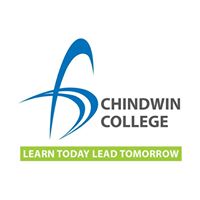 Chindwin College (Ygn) (Ext. 2802)
Address
1st Flr., Ext. Shed, Thamada Hotel, A-Lan-Pya Pagoda Rd., Dagon Tsp. Yangon
tel: +95-1-243641,+95-9-73068376
Person in charge
Mr.Tin Latt (President and Executive Director)
About the company
Originated from the 20 years success of Soe San Boarding School with a student alumni network of over 1,300 students, Chindwin College was founded in 2007 with vision to be a multidisciplinary college excelling in delivering globally recognized diploma programmes which are internationally certified such as the BTEC Higher National Diploma (HND) in Electrical/Electronic Engineering. BTEC HND are administered by Edexcel International (UK), which was formed in 1996 by the merger of BTEC (the Business and Technology Education Council) and the University of London Examinations and Assessment Council. Edexcel is one of the largest qualification awarding bodies in the UK and is approved by the official UK authorities, the Qualifications and Curriculum Authority (QCA). The attainment of approved training center certification awarded by Edexcel International (UK) in 2007 reflects Chindwin College's commitment to the quality of its training and education programmes. In partnership with the Tyndale Education Group (Singapore), Chindwin College is the gateway for Myanmar students aspiring to study for a Bachelor Degree in progressive UK universities such as the University of Wolverhampton and the University of Sunderland. Chindwin College aims to produce students who are enthusiastic about life and learning, who are independent thinkers and open to new ideas, who are responsible and self-confident, and who are prepared for the challenges in an increasingly global and borderless world.
Australian Dream College
Address
401 C,4th Floor, Dangon Center 1, Sanchaung Township, 001 Yangon, Myanmar
Tel: 09252451154, 095170956
Email:info@gmca.edu.au
About the company
To empower and equip the youth of Myanmar to reach their full potential through offering quality education, training and experiences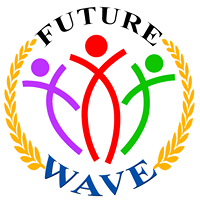 Future Wave Success & Motivation Training
Address
No.28, Room 5A, South Horse Racing Road, Tamwe Tsp, Yangon
Tel:5183063
Email:futurewave.training@gmail.com
Website:www.futurewavemyanmar.com
About the company
လူသားတိုင္း၊ အဖြဲ႕အစည္းတိုင္း ေအာင္ျမင္ႀကီးပြားတိုးတက္ေရးအတြက္ ေမတၱာေစတနာ အျပည့္ျဖင့္ သင္ၾကားမွ်ေဝေပးျခင္းသည္ Future Wave ၏ Mission ျဖစ္သည္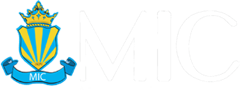 Myanmar Imperial College
Address
No.(1), Zay Myauk Street, Phayar Gyi Ward, Dagon Township, Yangon, Myanmar.
Tel:5183063
Email :admin@mic-education.com
Website:www.mic-education.com
About the company
Founded in 2006, Myanmar Imperial College is one of the leading private institutions in Myanmar which can provide the world-class academic qualification for Myanmar students with the collaboration of the universities around the world. In addition to write an autobiography that Myanmar Imperial College is an Edexcel Approved Center which can deliver internationally recognized HIGHER NATIONAL DIPLOMA for Myanmar students. Myanmar Imperial College provides a wide range of disciplines including Business, Media and Hospitality and Tourism with the collaboration of the UK Education Body and universities around the world.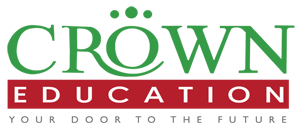 CROWN EDUCATION CENTRE
Address
Yangon: No. 275, 3rd Floor, Pyay Road, Myaynigone, Yangon.
Mandalay: No. 652, Room 119, Hotel Mandalay, 78th Street, Between 37th and 38th Street
Tel
Yangon : +95(1) 527 838, +95 (9) 977 977 200
Mandalay: +95(2) 715 82, +95 (9) 450200 080
Email :info@crown-education.com
Website:www.crown-education.org/crown
About the company
Being an established education consulting company for many years, CROWN Education is proud to be one of the building blocks in constructing our country's education infrastructure and uplifting education standard.
Founded by U Aung Kyaw San @ James, having over 10 years' experience in international education, CROWN Education has already helped over 2,000 students to study in well-known countries for oversea study such as USA, UK, Australia, Switzerland, Canada, New Zealand, Singapore, Thailand and more.
With our commitment, dedication, professionalism and expertise, it is promised that we would choose the best educational pathway for you. Come and see us, rest assured for your better future.