Yangon Tea Houses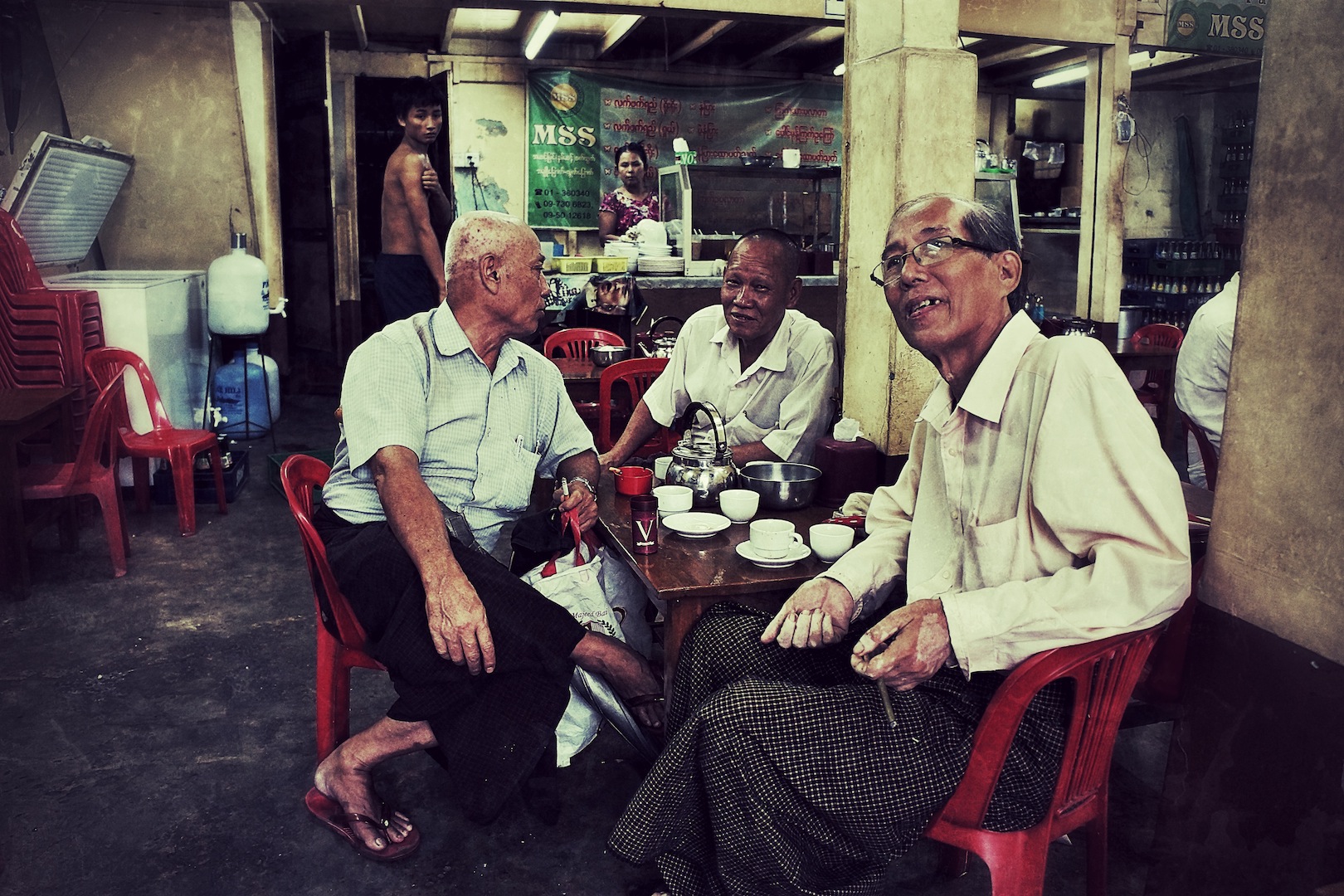 You are an ardent lover of Myanmar tea or eager for sipping a cup of tea, an indispensable cultural element of this surreal and traditional land? You are wondering which Burmese tea shop should visit to get the best tea whenever taking a vacation to Myanmar especially Yangon? Below are top 5 Yangon tea houses to get the real and authentic tea during your Yangon tours.
---
1. Rangoon Tea House
One of the most notable places offering traditional and newly blended tea, located in Yangon, the tea house one is quite a sight to view and place to visit; it is an elegant blend of classic and modern Burmese culture. The cafe has notable facilities of projector playing classic Burmese movies and music, WiFi and plug sockets in case you need to have your phone charged.
Some of the specialties of the cafe include different varieties of black tea, tea leaf and pennyworts salads and a hot bowl of Mohinga as well as the high-quality tea collection despite the lack of privacy as it is quite crowded.
2. Acacia Tea Salon
A high class Myanmar Tea Shop, a bit more costly than traditional ones, a perfect place blended with tradition and style, an ideal place to enjoy the birds singing especially when visiting Acacia Tea Salon in the morning. Smartly uniformed and sufficiently trained staff to welcome the new arrivals with a pleasant demeanor. Outstanding specialty including sweet black tea, condensed milk and sugar tea and meals eloquently decorated.
3. Yatha Teashop
Muslims have quite colorful and delicious cuisine and the Yatha Teashop is definitely a great place to get good Muslim experience as well as get classic tea with refreshingly fresh plates of samosas and parata. When in the tea shop, get to choose from a number of varieties of samosas, mutton pastries, coconut pastries with hot milky strong tea and friendly service. Plates of sweet will be served once you settle down, and you can choose the one you like along with your green or traditional tea.
4. Lucky Seven Yangon
One of the chief Myanmar tea shop chains in Yangon, a high-class traditional tea shop, a central tourist attraction of both locals and Europeans, noticeable for cuppa, and quite well known for its breakfast variety, Mohinga, flaky-pastry savory buns and excellent Myanmar tea. The food is offered at reasonable rates and you will encounter neatly dressed and clean waiters.
5. Shwe Khaung Laung
Myanmar Tea Shop but in Chinese style, a number of excellent snacks with tea are offered; the menu consists of steamed buns, baked cakes, noodles and pastries. Having snacks with tea is a tradition in Myanmar as the tea will never be served alone. Our suggestion? Order your tea with steamed buns and pastries and visit this place for a breakfast or evening tea.
---
---