25 Things to Do in Yangon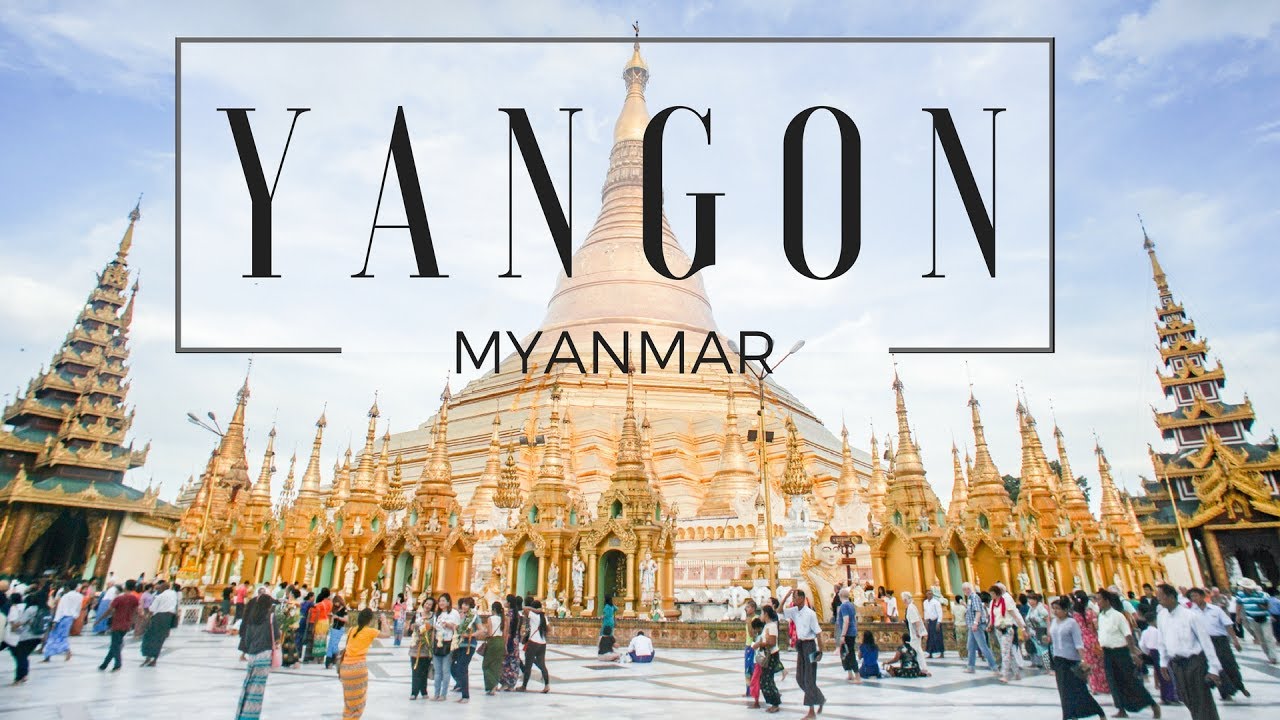 Yangon, the former capital city of Myanmar, is the main gateway to this beautiful Southeast Asian country. Pagodas are the main tourist attractions in Yangon, but Myanmar is also well-known for good food, such as Mohinga (rice noodle in fish soup), coconut noodle, and Laphat Thote (tea leaf salad). Below are the top 25 recommended things to do while you are in Yangon.
---
1. Admire the beauty of the Shwedagon Pagoda
A trip to Yangon would not be complete without visiting Shwedagon Pagoda, the icon of Myanmar. This 105-metre stupa is completely covered in gold, and Burmese people believe that Buddha relics are found inside the pagoda.
---
2. Walk around Sule Pagoda
The Sule Pagoda is located in the centre of downtown Yangon, and although it isn't as frequented as Shwedagon Pagoda, the grandeur and beauty of Sule are still captivating. This area is also quite close to other attractions, such as Maha Bandoola Park, City Hall, and Immanuel Baptist Church.
---
3. Be captivated by the Chauk Htet Kyi Pagoda
This 65-metre-long reclining Buddha is another popular tourist spot in Yangon. Make sure to pay special attention to Buddha's feet when you visit this pagoda, as there are 108 unique symbols that represent the former lives of Buddha before attaining the Enlightenment. You can also visit the Ngar Htet Gyi pagoda, which is located across to see the statue of the sitting Buddha.
---
4. Feel tranquillity at Swal Taw Pagoda
Swal Taw literally translates to "(Buddha's) tooth relic," and you can find the sacred tooth of Lord Buddha in the centre of Swal Taw pagoda. Most tourists visit the other temples more often, so expect a more quiet and peaceful time when you visit Swal Taw.
---
5. Visit Kyauk Taw Gyi Temple
Kyauk Taw Gyi temple was recently built in 2002, and the Buddha image is completely carved in white marble. You will also be able to find white elephants in the temple compound.
6. See Saint Mary's Cathedral
Saint Mary's Cathedral is the largest Catholic Church in Yangon, and its architectural style is very impressive. When you visit this church, you will want to stay longer to take its beauty and grandeur.
---
7. Visit Musmeah Yeshua Synagogue
This is the only Jewish worship house that is located in the Indian-district of Yangon. Although the place itself is quite small, the history and architecture of this synagogue will definitely make your visit unforgettable.
---
8. Eat Mohinga
This fish soup with rice noodle is very popular among locals,  and you can enjoy your own serving with a side of your favourite "fries" (fried dough stick, fried gourd, fried fish cake, fried Mandalay beans, or many other options). You can even add boiled eggs. Insider tip: Ask for extra fish soup for your bowl of Mohinga.
---
9. Savor Laphat Thote (tea leaf salad)
Laphat Thote is also a popular Burmese speciality. You can score this salad at most local teashops, food stalls, and Burmese restaurants. Once you try it, you won't be able to stop eating this delicious tea leaf salad mixed with crunchy beans, peanuts, and sesame seeds.
---
10. Enjoy a hot bowl of Kyay-Oh
Nothing is as soothing as having a hot bowl of Kyay-Oh (noodle/vermicelli soup with meat of your choice, usually chicken and pork). Kyay-Oh is also available in a dry version without soup, for those who do not like soup. YKKO is the most famous local brand of Kayay-Oh Sichet in Yangon.
---
11. Sit at a local tea shop
The most common eatery you will find across Yangon is a teashop. You will also be surprised to find all these teashops filled with Burmese men. Believe it or not, but you can get more than 10 varieties of teas (such as Cho Seint, Cho Pawt, Pawt Seint) depending up your preference level of condensed milk and evaporated milk.
---
12. Fill your tummy with traditional Shan Breakfast Buffet at Shan Yoe Yar
Shan State is part of the Myanmar, and it's renowned for affordable and delicious food finds. For just 5,000 Kyats (approximately $4), you can have a main traditional dish (fried rice or noodle salad/soup of your choice) plus unlimited supplies of Shan fries and salads. It's great to start your day with a breakfast buffet at Shan State before touring around the city.
---
13. Enjoy barbecue and beer at 19th Street
Along 19th Street in Myanmar, locals hang to drink. It is located in the centre of Chinatown, and it is always crowded with both locals and tourists every night. It is a well-recommended place to kick back with your friends after long days of touring around Yangon.
---
14. Buy souvenirs at Bogyoke market
Bogyoke market, also known as Scott's market, is the popular tourist attraction for buying souvenirs in Yangon. The recently-built Junction City shopping mall is located across Bogyoke market, and a bridge connects these two areas. A helpful tip for shopping in Bogyoke market: You may bargain for half the quoted price. So, flex your bargaining powers to stretch your shopping budget.
---
15. Visit the wet market on 17th Street
If you are interested in experiencing how locals in Myanmar shop for their daily goods, visit 17th Street wet market. This area is usually crowded in the early mornings, so if you are wanting to get a feel of the local trade and lifestyle, you shouldn't miss this spot. Don breezy threads and wear closed, comfy shoes, as this area can be quite hot and muddy (especially during the rainy season).
---
16. Take a stroll along Inya Lake
Inya Lake is the largest lake in Yangon, and it is a popular place for jogging or exercising in the early morning and evening. When you visit Inya Lake in the late evening or night, it is common to find couples walking by the lake and teenagers playing the guitar.
---
17. Enjoy sunset views at Botahtaung harbour
Regardless of the time you visit Botahtaung harbour, it is always busy with people moving around. This is where you can get a glimpse of a labour worker's life in Yangon. The best time to visit Botahtaung harbour would be during sunset to catch the breathtaking view. The famous Botahtaung Pagoda is just a five-minute walk from the harbour, too.
---
18. Visit Kandawgyi Lake
Kandawgyi Lake is located quite close to Shwedagon Pagoda, and nearby attractions are Karaweik Palace (above photo) and Kandawgyi Park where there's a mini-zoo  and many restaurants. You can also enjoy dinner with the puppet show inside the Kandawgyi Palace.
---
19. Ride Yangon's Circular Train
The best way to go around Yangon in the cheapest way is to ride Yangon Circular Train and you can also have interactions with local people on the train.
---
20. Do outdoor activities at Maha Bandula Park
Located close to Sule Pagoda, Maha Bandula Park is a large compound with a tall independence monument and water fountain within the park. It is a great place for outdoor activities with family and friends.
---
21. Gaze at beautiful paintings at the Yangon Gallery
If you are an art lover, this is a place not to be missed. Yangon Gallery is not only popular among tourists, but it's also a hub where local artists can exhibit their creations. Since this place is located just within People's Park, you can also walk around the park for some active afternoon fun.
---
22. Look around Colonial Buildings on Pansodan Street
You won't find as many Colonial Buildings in other Southeast Asian countries as you would in Yangon. Throughout the three-block stretch of Pansodan Street, you will be able to find Government buildings and residential houses that were built in the Colonial era. Yangon Heritage Trust, a local NGO founded by Thant Myint-U, the grandchild of former UN secretary U Thant, offers free walking tours of the area. If you are a fan of colonial architecture and how it marries with local culture and life, Pansodan Street is a must-see place.
---
23. Recall the intense history of Myanmar at the Taukkyan War Cemetery
The Taukkyan War Cemetery is a one-and-a-half–hour drive away from the Yangon city center. This war memorial honors the soldiers who  during World War II. The spectacular view that you will see at the War Memorial is definitely worth the travel time to get there.
---
24. Capture beautiful photos at Ancient Portuguese Church, Thanlyin
This ancient Portuguese Church is a hidden gem in Thanlyin, so don't forget to bring your camera when you visit there. There you will see the ancient ruins of the church that was built during the 17th Century.
---
25. Cross the water to visit Yele Kyauk Tan Pagoda
Yele Kyauk Tan pagoda is surrounded by the water, and you will have to cross with a boat to visit the pagoda. It is believed that the water level never rises high enough to cover the pagoda. Also, despite how small the compound of pagoda is, it is also believed to have enough space for every visitor that comes to Yele Kyauk Tan pagoda.
So, what are you waiting for? Grab your backpack and book your flight to Yangon. This beautiful city has tons of things to offer, and you will definitely not be disappointed. Immerse yourself in a thriving culture beautified by ancient pagodas and punctuated by a variety of yummy Burmese food.
---
---