Attractive Transportation of Yangon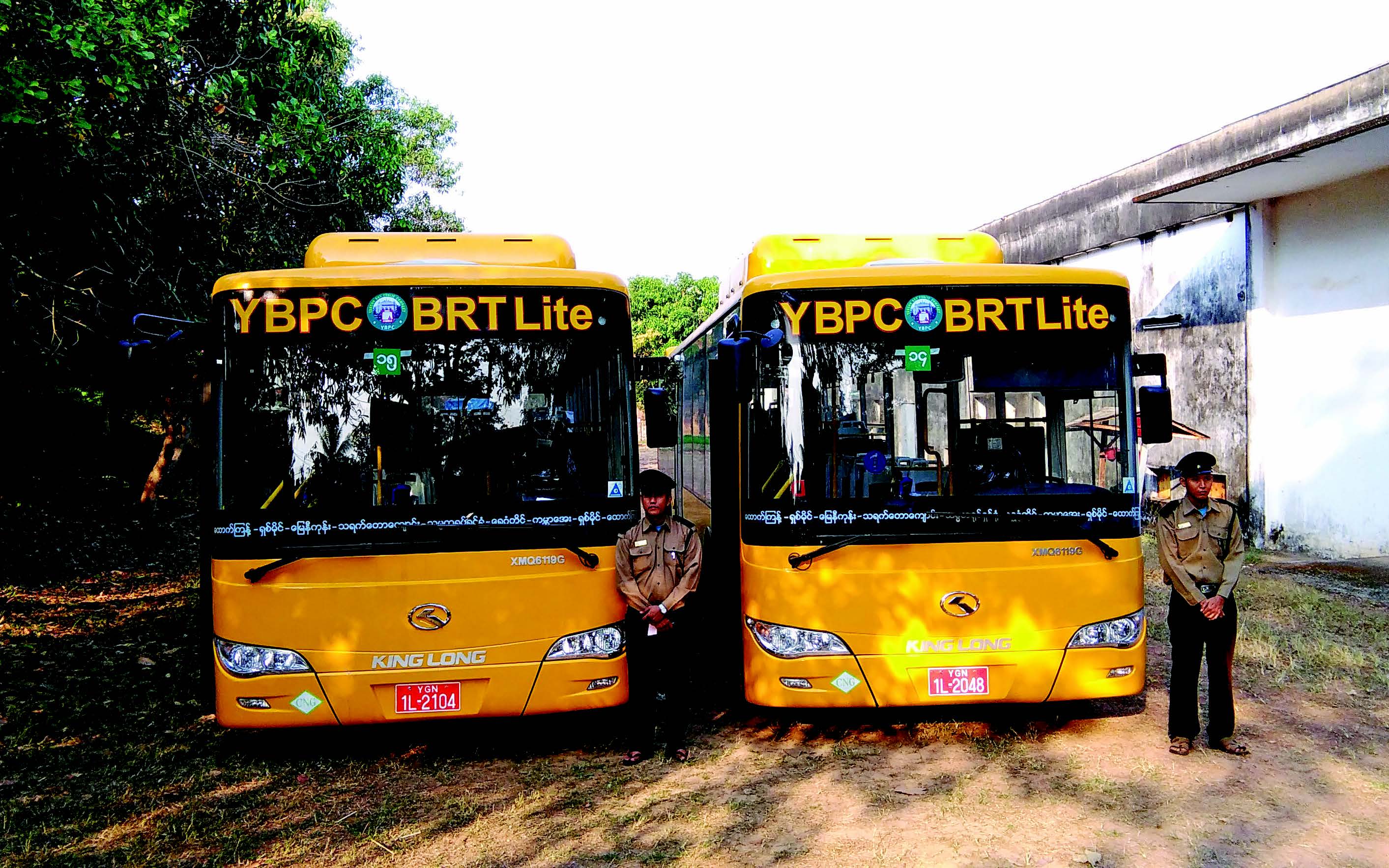 Yangon provides several means of transportation, but the most ubiquitous and convenient for visitors are the numerous taxis. The main reason for this is because motorcycles and bicycles are not allowed within the city of Yangon whereas taxis are available everywhere. There are thousands of public buses in Yangon; but unfortunately they are not visitor friendly. The circular train is more of an activity than a mode of transportation, and taking a ferry is an adventure.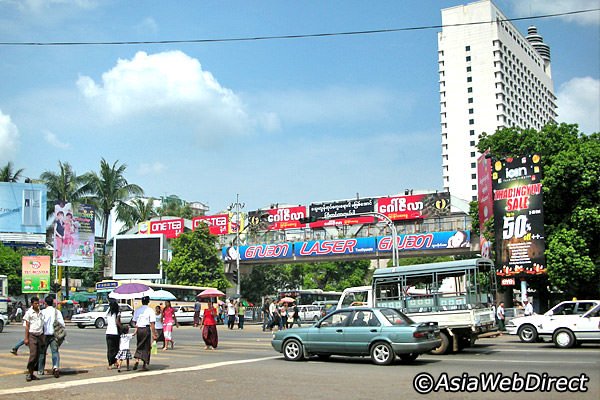 Walking
For those who like to walk, Yangon is not bad. If your hotel is somewhere near the downtown area, it is possible to walk to some attractions. Because of traffic congestion, it may even be faster to walk downtown, plus you can see a lot more by walking and with a good map, and if you take it easy, you can walk to many places. Unfortunately, the sidewalks in Yangon are in very bad shape. There are large holes, loose paving, and missing drain covers. You really need to be careful, and watch where you are walking. However, there is now a program of concreting over sidewalks and side streets in the city. Also, as in some other Asian countries, traffic does not stop for pedestrians, and you need to be careful when crossing the street.
Remarks: Visitors are not allowed to drive in Myanmar

Taxis
For longer distances, the easiest way to get around is by taxi and there are many taxis on the streets of Yangon day and night. However, only a few are well looked after, and most are dilapidated and in very bad condition. Standing taxis are almost always more expensive than roving taxis. Taxis waiting outside your hotel may be more convenient, but will be two or three times more expensive, than those flagged down on the street. Taxis have meters, but they are never used. You will need to negotiate the fare before you get in. Drivers know the major landmarks, and they can understand basic English. The fare for locations in and around downtown should be about 1,000 to 2,000 Kyat. Taxis can be hired by the hour (3,000 kyat), or by the day for about US$20 to $30.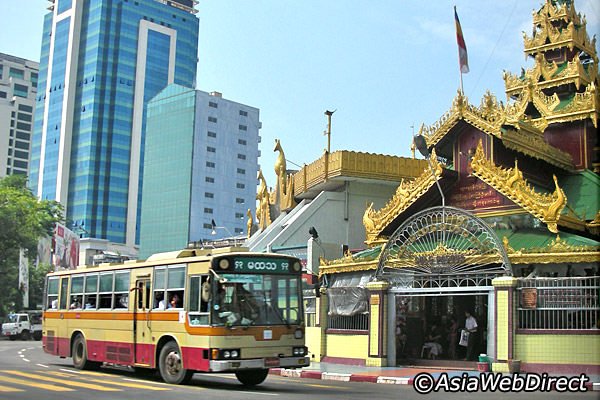 City Buses
There are thousands of city buses running on approx. 250 bus lines, taking millions of passengers every day. Of course, like other large Asian cities, they are very crowded with commuters during rush hours. The fare is very cheap, but the buses here are old, non-air-conditioned, and mostly decrepit. They would be a good way to get around, but the conductors do not speak English, and unfortunately all the numbers and destinations on the buses are written in Burmese script!
Read more at: http://www.hotels-myanmar.com/yangon/yangon-transportation.htm?cid=ch:OTH:001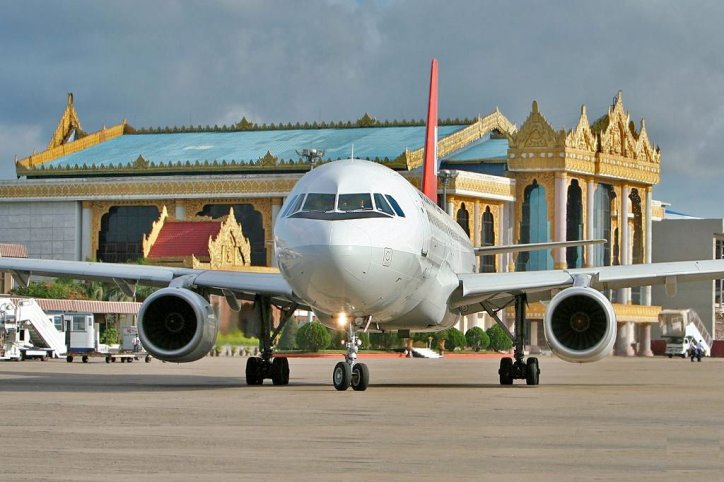 Yangon Airport
The new international terminal was opened in 2007, and the old terminal is used for domestic flights. The airport is located in Mingaladon Township, about 15km (9.3 mi) north of downtown Yangon.
Read more at: http://www.hotels-myanmar.com/yangon/yangon-transportation.htm?cid=ch:OTH:001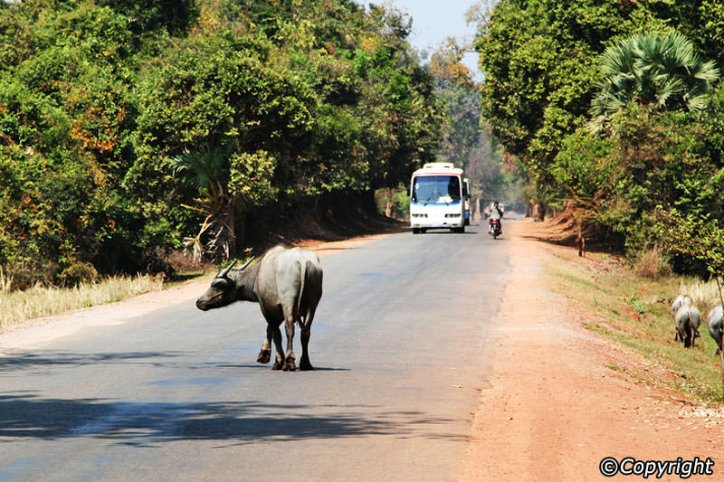 Highway Buses (Long-Distance)
There are two main bus terminals in Yangon. Long-distance buses are air-conditioned with reclining seats. You can buy your ticket at the terminal, but it can be somewhat of a hassle, so it is advisable to get your ticket beforehand. You can buy tickets at many hotels, and there are many bus company ticket offices just north of the Yangon Central Train Station, and near Aung San Stadium. Unfortunately, most signs at bus terminals are in Burmese, but there are English speaking touts eager steer you in the right direction. Aung Mingala Highway Bus Terminal Buses to points north of Yangon, and to Kyaiktiyo, Mawlamyine, and other points south. Location: Northeast of the Yangon International Airport. Hlaing Thar Yar Bus Terminal Buses to the Irrawaddy delta region (Chaung Tha Beach, Ngwe Saung Beach, etc.) Location: Highway 5, on the other side of the Yangon River. Tha Khin Mya Pan-gyan Gate This is a small station, and buses go to Bago, Mawbi, and Taikgyi. Buses here are older, and non-air-con. Location: near Tha Khin Mya Park, within walking distance from downtown
Read more at: http://www.hotels-myanmar.com/yangon/yangon-transportation.htm?cid=ch:OTH:001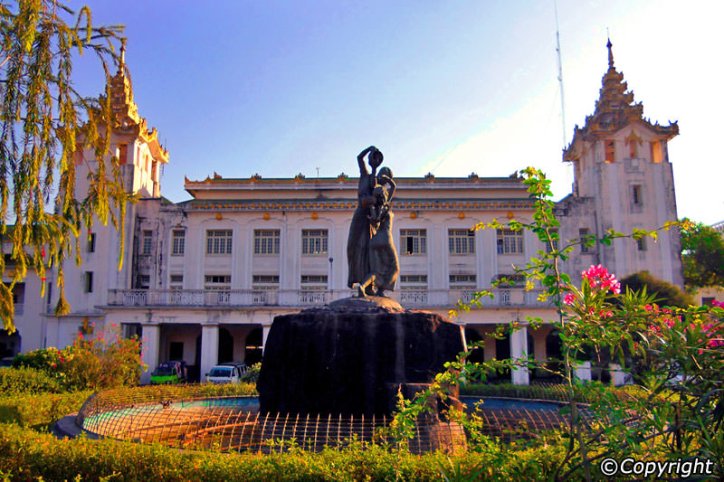 Yangon Central Railway Station
This is the largest train station in Myanmar. Trains from here go to destinations all over the country. The original station was built by the British in 1877 in the Victorian style, and was known as the Fairy Station. During World War II the station was bombed by the Japanese, and in 1943 the retreating British, completely destroyed it. The station we see today was built in 1954 using Burmese traditional architectural styles. Unfortunately it has not been kept up, and is in a sad condition. Location: Upper Pansodan Street, north of Bogyoke Aung San Road
Read more at: http://www.hotels-myanmar.com/yangon/yangon-transportation.htm?cid=ch:OTH:001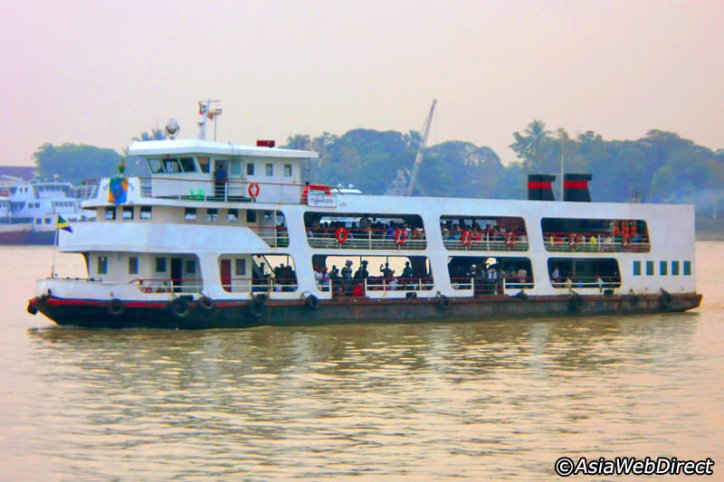 Ferry
In the old days, travel by river ferry through rivers and canals was the best way to get to many places in the country. Yangon's four main passenger jetties are located near the downtown waterfront. P assenger ferries still travel the major waterways, but they are now mostly local ferries to cross the river, and regional ferries to the Irrawaddy delta. Passenger ferries to Upper Burma going up the Irrawaddy River are now predominately used for tourist river cruises.
Read more at: http://www.hotels-myanmar.com/yangon/yangon-transportation.htm?cid=ch:OTH:001
---
---